Potato and vegetable gnocchi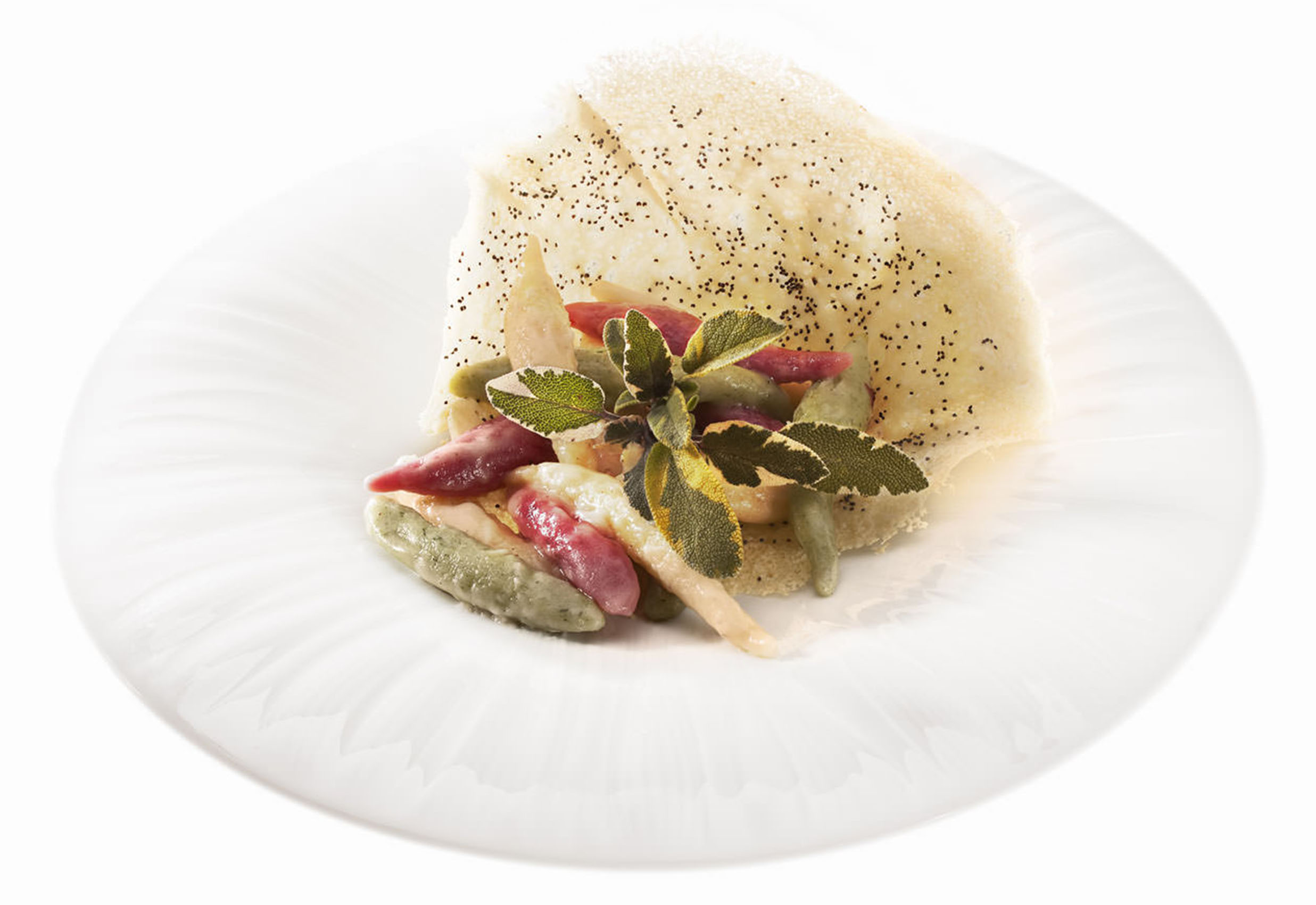 Ingredients (for 1 person)
150 gr of colored potato gnocchi
30 gr of butter
1 sage leaf
50 gr of grated Parmesan cheese
10 gr of poppy seeds
Procedure
Put a saucepan on the stove with plenty of salted water and wait for it to boil.
Meanwhile, prepare the Parmesan wafer that will be used to decorate the dish.
Place a non-stick pan on the heat with the grated Parmesan. With the back of a spoon distribute it so that the thickness is uniform. Let it cook for about 4 minutes until it is almost completely melted, then add the poppy seeds and, with the help of a spatula, transfer the resulting wafer onto a small bowl overturned to give it its shape. Let it cool completely and solidify.
In a non-stick pan, melt the butter with the sage leaf. When the water reaches a boil, dip the gnocchi, all together. Once cooked, the gnocchi will come to the surface, wait a minute then drain them with the help of a slotted spoon and transfer them to the pan with the melted butter. Let them season for a few moments, pour them on a serving dish and decorate with the parmesan wafer.