Ravioli with buffalo mozzarella and pesto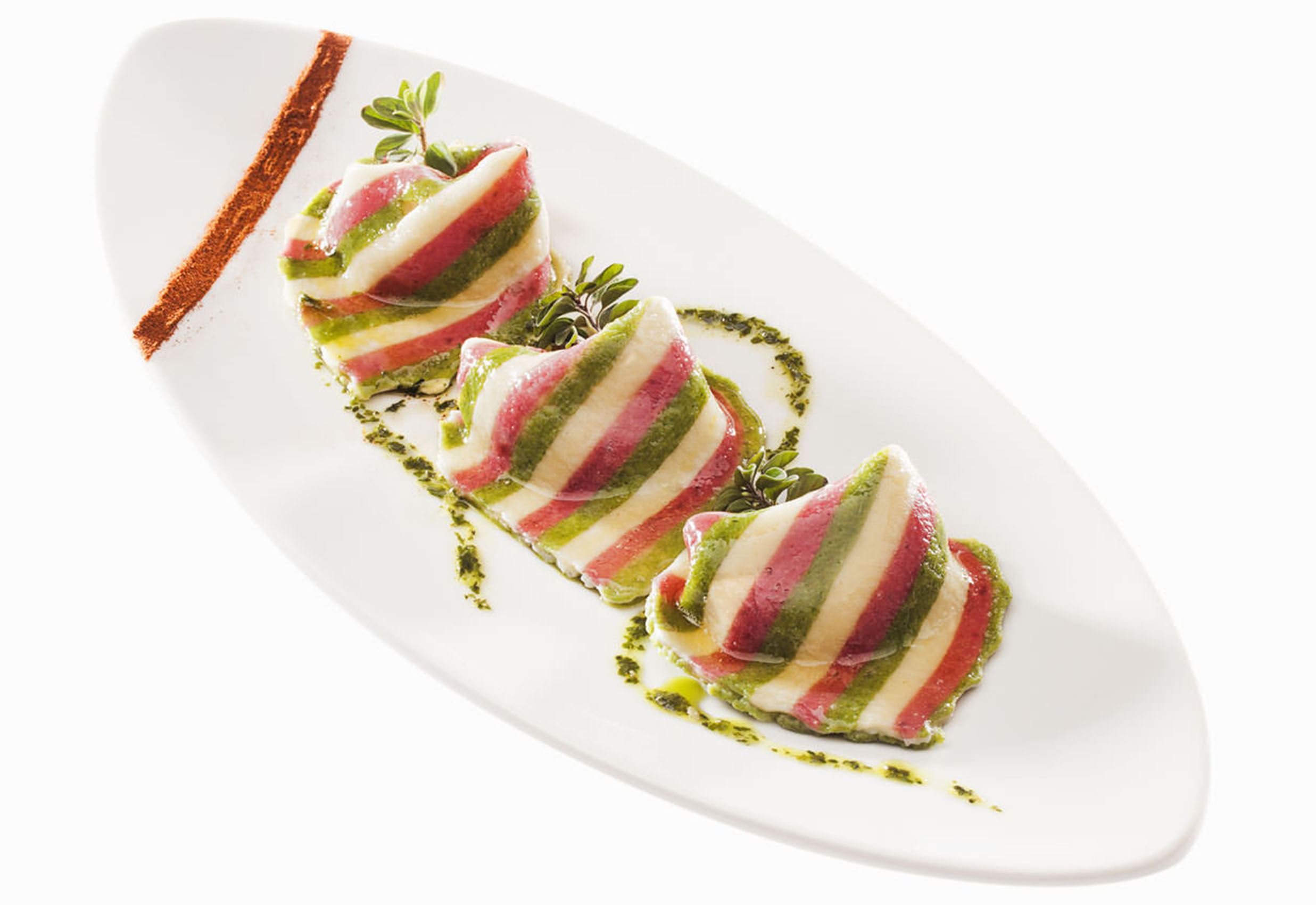 Ingredients (serves 4)
For the filling and the dressing:
50 ml of extra virgin olive oil 50 g of fresh basil
5 g of pine nuts
10 buffalo mozzarella cherries each weighing 50 g
butter
Procedure
Prepare the pesto: put the washed and trimmed basil leaves, the olive oil, the pine nuts, and a large pinch of salt in a blender and blend the ingredients until you get a smooth and even sauce.
Prepare the ravioli: place the colored pasta on a lightly oured pastry board, then use a small knife or a pasta cutter to cut out some 8×8 cm squares. Put a mozzarella and a spoonful of pesto in the middle of each, dampen the edges of the pasta, fold the square diagonally
so that you get a triangle and press along the edges to seal it well. Once you've made a triangle, join the two opposite corners, making them stick together and leaving a round space in the center to help the cooking process. Cook the ravioli in plenty of salted boiling water for about 5 minutes, making sure the water doesn't boil too hard. When the ravioli are ready, drain them, dress them with the melted butter. Serve nice and hot.
Wine
This dish, with its characteristic Mediterranean scent, requires a wine just as fragrant, one that is medium-bodied and that possesses good acidity. I think a somewhat full- avored Falanghina dei Campi Flegrei is an appropriate choice.