DINNER IN THE CELLAR
A romantic evening in our private cellar
A single candlelit table for too in a cosy ambiance, surrounded by bottles of the best wine. What else do you need for an unforgettable evening? Good food, of course! You will have various combinations of menus at your disposal, which vary from season to season, to satisfy all of your requirements. The cellar is available at any time of the year and for any occasion and must be booked in advance so that the individual details of the event can be agreed upon.
WINE TASTING
Tasting of a refined selection of Italian wines.
In a unique and characteristic location, we offer a tasting session for those who wish to discover the world of wine or learn more about certain aspects of it. You will be guided on this journey of discovery by Chef Luigi Gandola, who was awarded a professional sommelier diploma in 2018 from the AIS (the Italian Sommelier Association).
4 different wines (lingering, fruity, tannic and mineral – some also available in sparkling versions) accompanied by a selection of savoury snacks. The tasting session lasts around two hours and can be organised at any time of the day, perhaps before a wonderful romantic meal in our private cellar!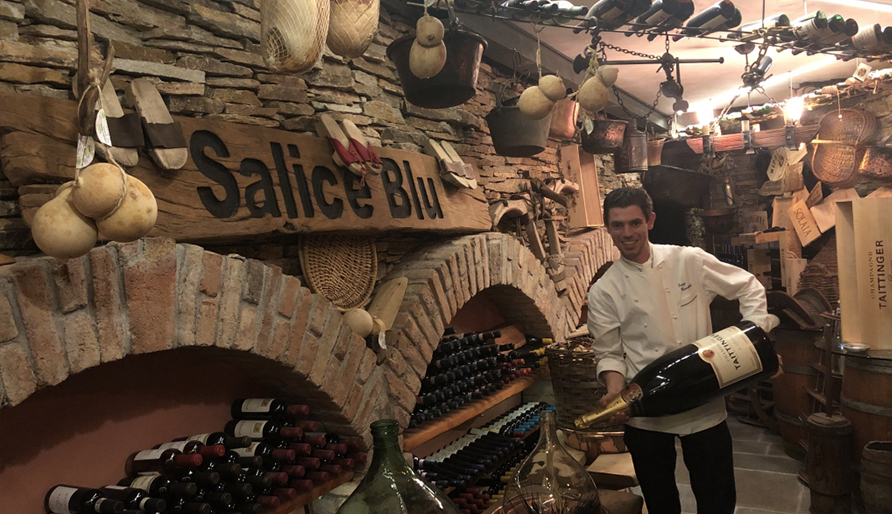 Request useful information